youth.blbc
(Its the only name we had so we stayed with it)
youth.blbc is the youth ministry of Bear Lake Bible Chapel, open to all "teens" age 12 & up. We play games, we eat food, read the Bible together, eat food, go on field trips, eat food, and just hang out. (Did we mention we eat food?)
Actually, a big part of our group is studying God's Word together with a time of open discussion. There is no question that is "unimportant" and likewise, every teen is important in God's eyes.
Currently we meet on the 4th Saturday of each month from
6:06 pm to 8:30 pm. All teens (age 12 and up) are invited to join us!
For more info: Email us!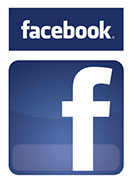 copyright (c) 2017
All rights reserved.
Design by
Harlan "Skip" Brown, Jr
Copy or reproduction prohibited
without permission